Overview
BET Awards is BET's biggest initiative of the year.
Award shows, known internally as tentpoles,​​​​​​​ sees the most active traffic on the website.
The aim of this project was to create a refresh of BET's tentpole pages and overhaul the experience.
Team Members
OD Ntuk - UX Lead
Trevor Irmler - Art Director
Clarence Edmondson III - Interactive Designer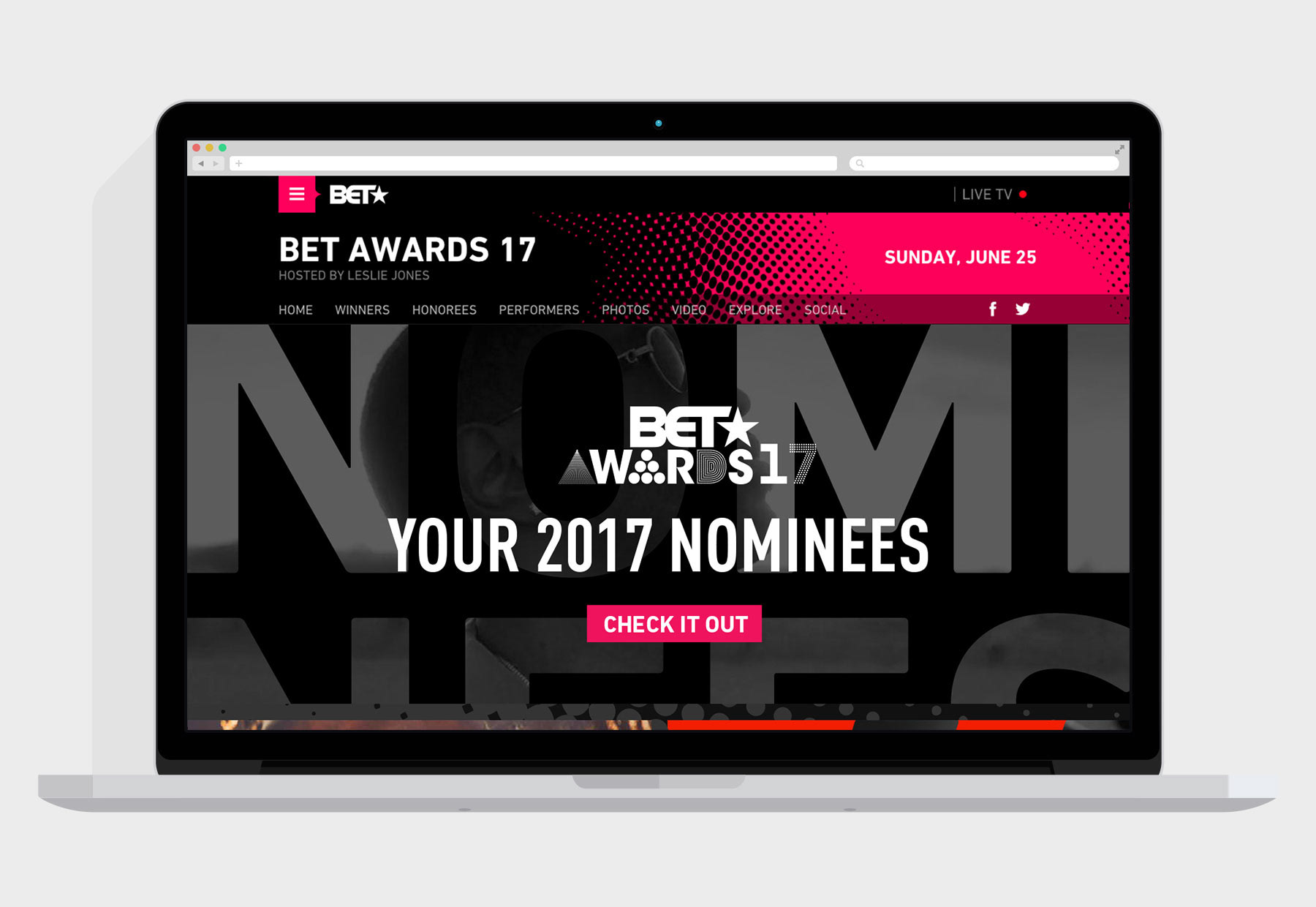 The Problem
Tentpoles are a big challenge from a UX perspective because each category and section of the site can be sponsored by a different sponsor. That made the UX architecture more difficult. The strategy to deal with this revolved around a new nav item drop down with page level cross-linking of the award and nominee pages.
Wireframing
​​​​​​​
Under the leadership of the UX lead, we planned the UX architecture with sponsorships, the category selection, and ad unit requirements in mind. The ad unit on desktop resolutions had to be above the fold with at least 50% of the ad unit visible to improve our viewability score.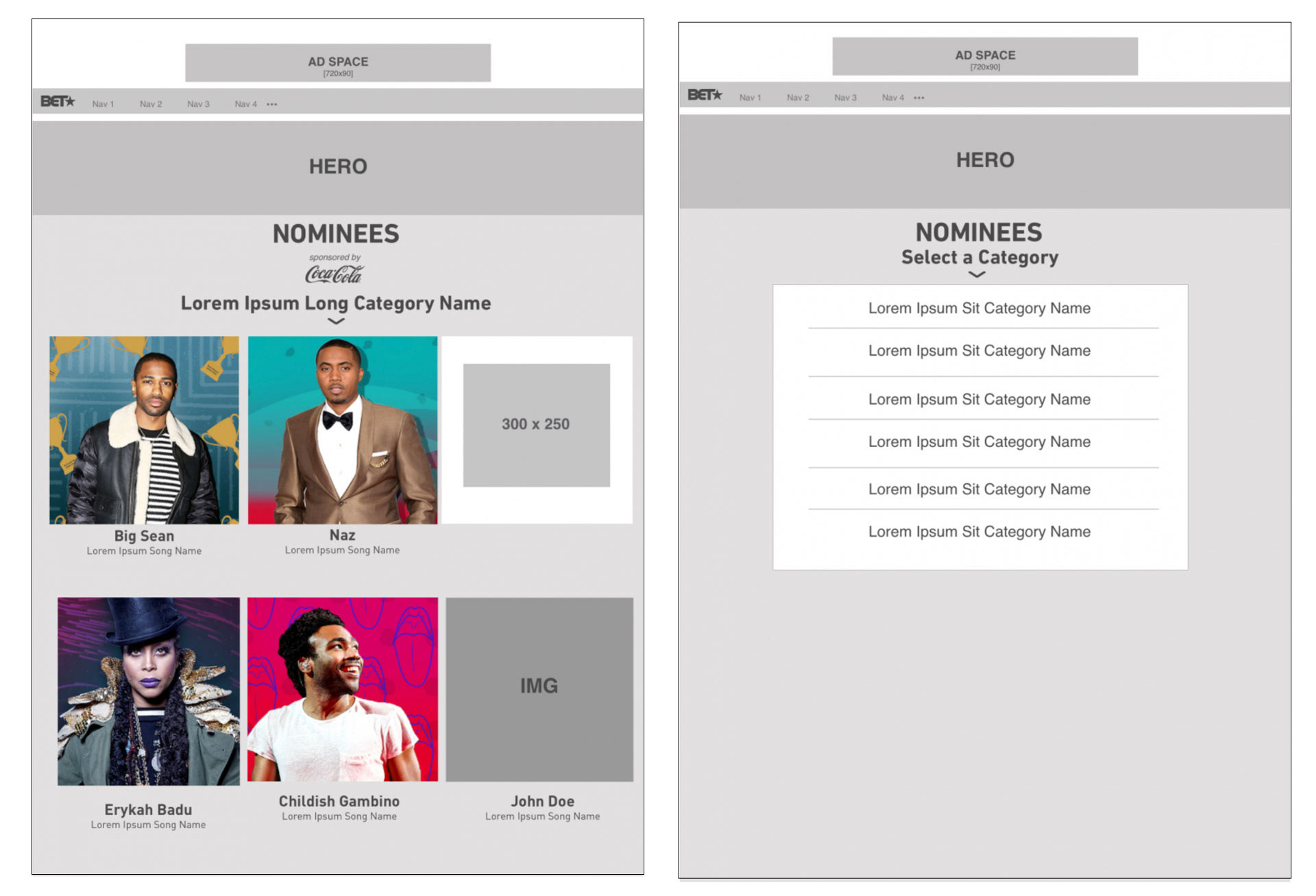 Visual Design
With a fast approaching deadline, we began work on the visual design aspect. Working with other fellow designers and our revamped BETA styleguide, we were able to divide and conquer and present successful visual designs with a revamp UX experience.